We LOVE festivals - dancing in the fields and glittering people.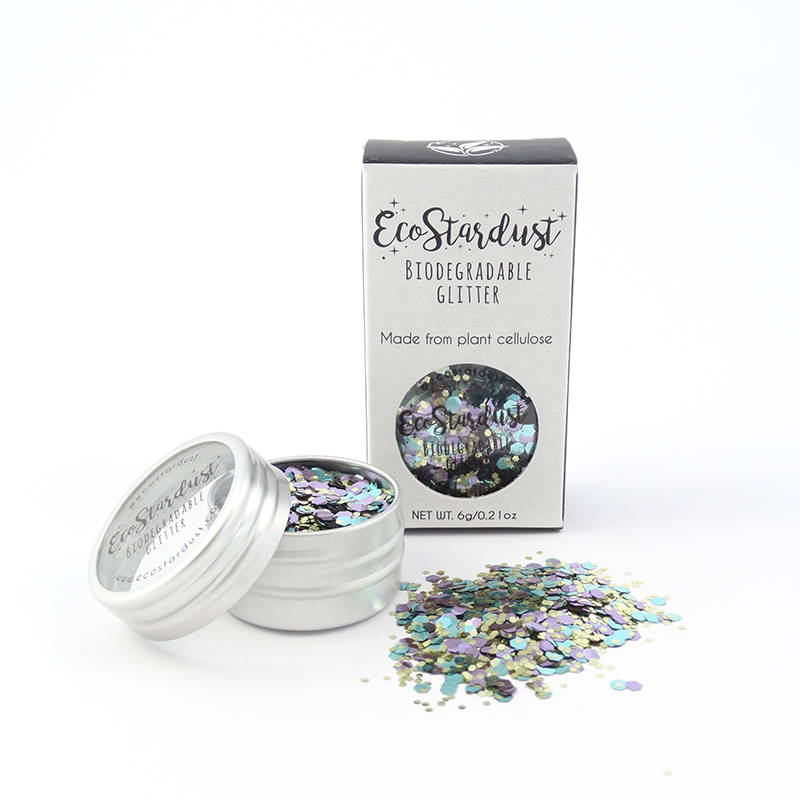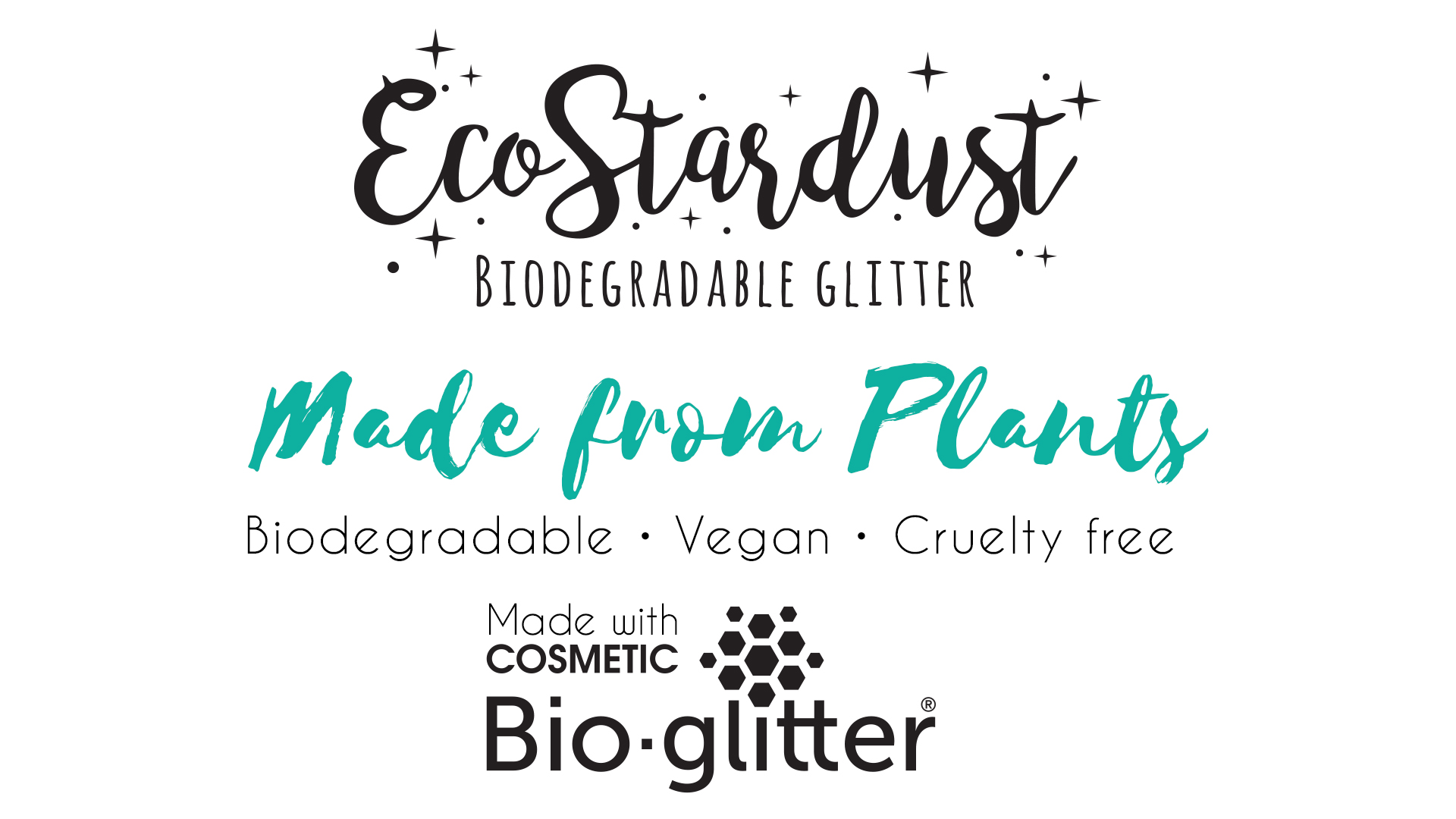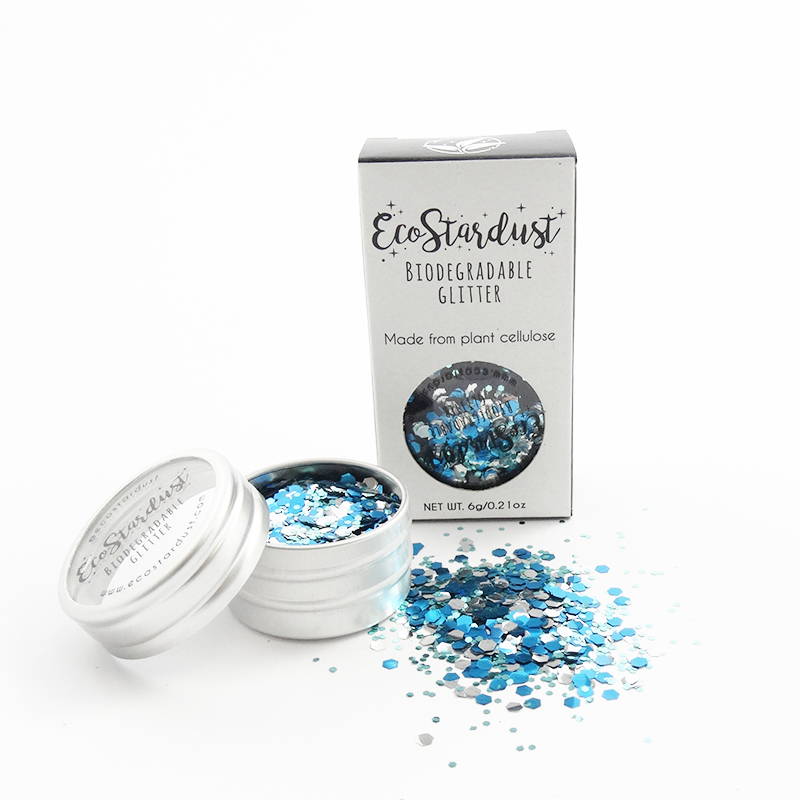 Biodegradable Glitter. It's the only glitter we sell and we wouldn't have it any other way.
Bio-Glitter® is produced from a special biodegradable film which is derived from sustainable and responsibly sourced ingredients. The glitter is made from a plant cellulose, derived predominantly from sustainably farmed, organic eucalyptus trees.
The difference between Bio-Glitter® and traditional plastic based glitter.
Looks wise not much! Bio-Glitter® is just as sparkly as conventional glitter, it's currently not available in holographic but it has the same reflective qualities as conventional glitter. We've created our signature blends with this in mind so that mixes are just as sparkly and eye catching. Bio-Glitter® is also cut x4 thinner than traditional glitter so although its cheaper to buy the traditional kind, our biodegradable glitter goes a lot further!
Personality wise, Bio-Glitter® and Plastic glitter could not be more different. Bio-Glitter® is kind, soft and responsible (but with a wild, fun side too). It knows that the world can't be saved by glitter but why not look fabulous and have fun whilst trying. Plastic glitter is trashy, loud and doesn't give a hoot about harming wildlife, polluting the oceans or littering. Which one do you prefer to hang out with?!

Bio-Glitter® Sizing and Colours
Biodegradable glitter comes in a wide range of sizes. As it is a cosmetic grade a lot of the sizes are smaller than conventional glitter. Our chunky is probably what you would expect standard craft glitter to be, our biggest size - ultra chunky is great for bold festival and party looks, whereas our finer blends made with the standard and fine hexes are best for nail and more precise make up looks.
We use Fine and Ultra Fine in our Nail Glitters Collection - these aren't limited to nails and can be used as Make up.
Standard and Chunky, Super Chunky and Ultra Chunky are used across all our other Signature blends.
What can I use Bio-Glitter® for?
All our Bio-Glitter® is cosmetic grade and is made from ingredients safe for using on skin. Lots of tradtional plastic glitter is often a much harder, sharper plastic which can be really dangerous if it gets into your eyes.
Bio-Glitter® can be used on face, hair and body as well as in crafts. We don't recommend using it in food as although it wouldn't be fatal to eat it, its not food safe/edible. We love putting it around our eyes, but it can used to give a glittery bum or beard too!
Lots of people ask if it can be used in crafts and yes, of course it can! It's a stable product and will only start to biodegrade if it's exposed to moisture, micro organisms and oxygen. As long as it's kept in its bag or tin it will be fine. If you're getting crafty and mixing it with glues or varnish it will keep it's shine.

We're very excited to be launching a brand new glitter recipe - which biodegrades much faster than our current glitter.