All EcoStardust Biodegradable Glitter is made with Bio-Glitter®
Learn about it here.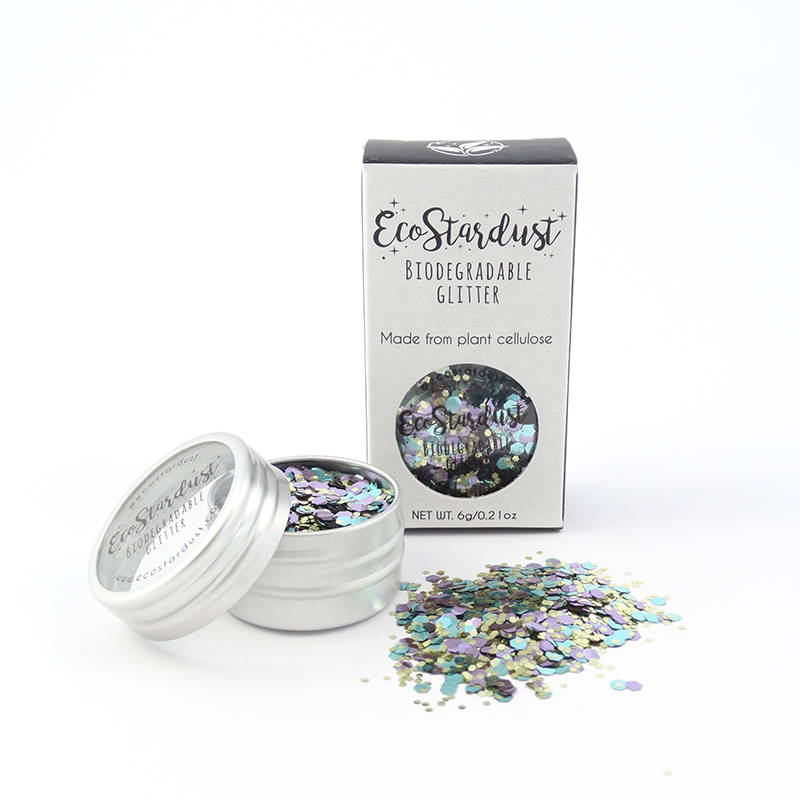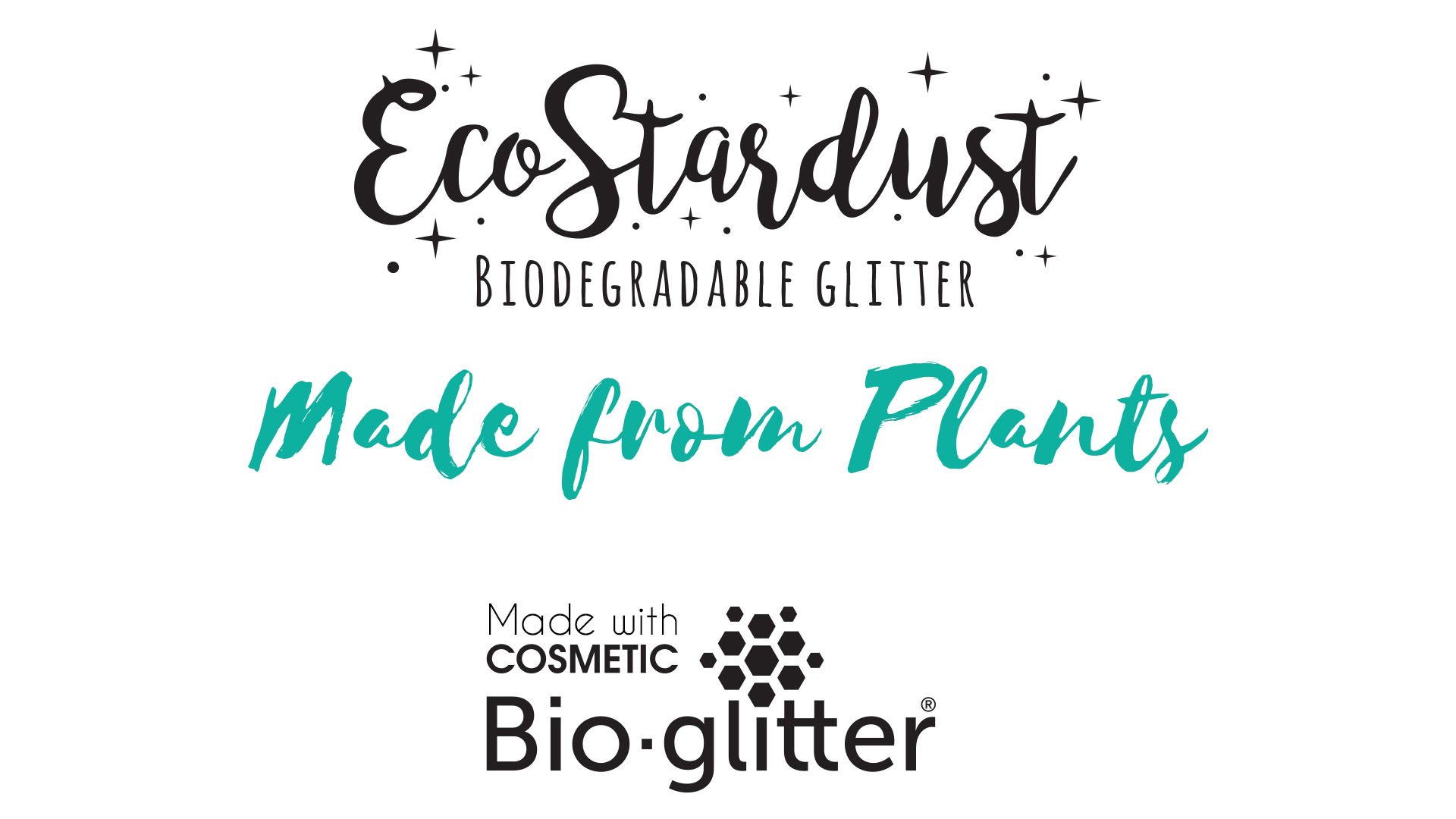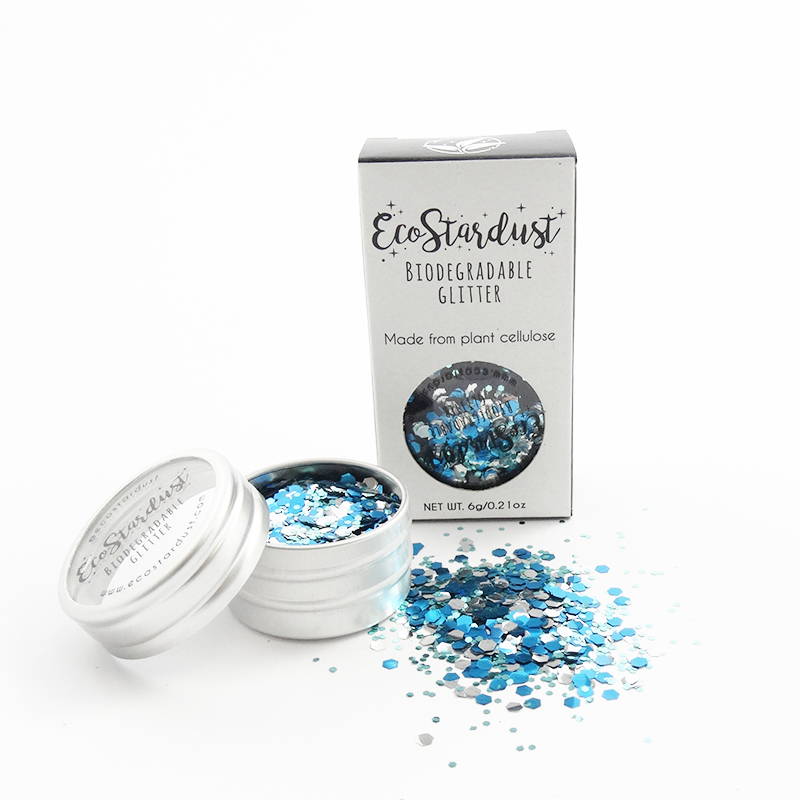 About our EcoStardust Glitter
We only sell biodegradable glitter and we wouldn't have it any other way.
We stock two kinds of biodegradable glitter, one we have called Shine (Bioglitter® Sparkle) and one called Pure (Bioglitter® Pure). Both are made from Cosmetic Bioglitter® as we are licensed reseller. Both glitters are produced from a special biodegradable film which is derived from sustainable and responsibly sourced ingredients. The main ingredient being plant cellulose, derived predominantly from sustainably farmed, eucalyptus trees.
Click on the images to learn more about each version.
Biodegradable glitter comes in a wide range of sizes. As it is a cosmetic grade a lot of the sizes are smaller than conventional glitter. Our chunky is probably what you would expect standard craft glitter to be, our biggest size - ultra chunky is great for bold festival and party looks, whereas our finer blends made with the standard and fine hexes are best for nail and more precise make up looks.
We use Fine and Ultra Fine in our Nail Glitters Collection - these aren't limited to nails and can be used as Make up.
Standard and Chunky, Super Chunky and Ultra Chunky are used across all our other Signature blends.
What can I use biodegradable glitter for?
All of our biodegradable glitters are cosmetic grade and is made from ingredients safe for using on skin. Traditional plastic based glitter is often a much harder, with sharper edges which can be really dangerous if it gets into your eyes.
All EcoStardust glitters be used on face, hair and body as well as in crafts. We don't recommend using it in food as although it wouldn't be fatal to eat it, its not food safe/edible. We love putting it around our eyes, but it can used to give a glittery bum or beard too!
Lots of people ask if it can be used in crafts and yes, of course it can! It's a stable product and will only start to biodegrade if it's exposed to moisture, micro organisms and oxygen. As long as it's kept in its bag or tin it will be fine.