It probably comes as no surprise that as well as taking glitter seriously, we take applying glitter pretty seriously too!
After having received your top quality, planet-friendly Bioglitter® in the post you're probably going to be overflowing with excitement and ready to get glittery. You're going to want the best makeup brushes ready to go and up to the task.
Here are some important things to consider when you're shopping for the best make-up brushes to apply your glitter, and why vegan brushes are the best option in our humble opinion.
1. Vegan brushes are free from animal cruelty
Firstly, something important to note is that natural does not always mean the best.
When you're shopping for make-up brushes, 'Natural' in this context is likely to be referring to the use of animal hair, as vegan brushes are synthetic (not a bad thing in this case!). Natural bristle brushes can be made from anything from badger hair to horsehair.
Companies often label these natural bristle brushes as "cruelty-free" because the animals are not deliberately hurt in the process of using the hair, however there aren't actually any regulations pertaining to the treatment of our furry friends, and no way to know that they are being well cared for.
There's no way around the fact that these animals have to be captured and held in captivity for their fur, and investigations by PETA show that most of these animals are in fact maltreated. Poor babies!
Vegan makeup brushes work just as well (better in fact!) for applying makeup and glitter, so it's a no-brainer for us.
*No animals were harmed in the making of this fabulous unicorn glitter inspo*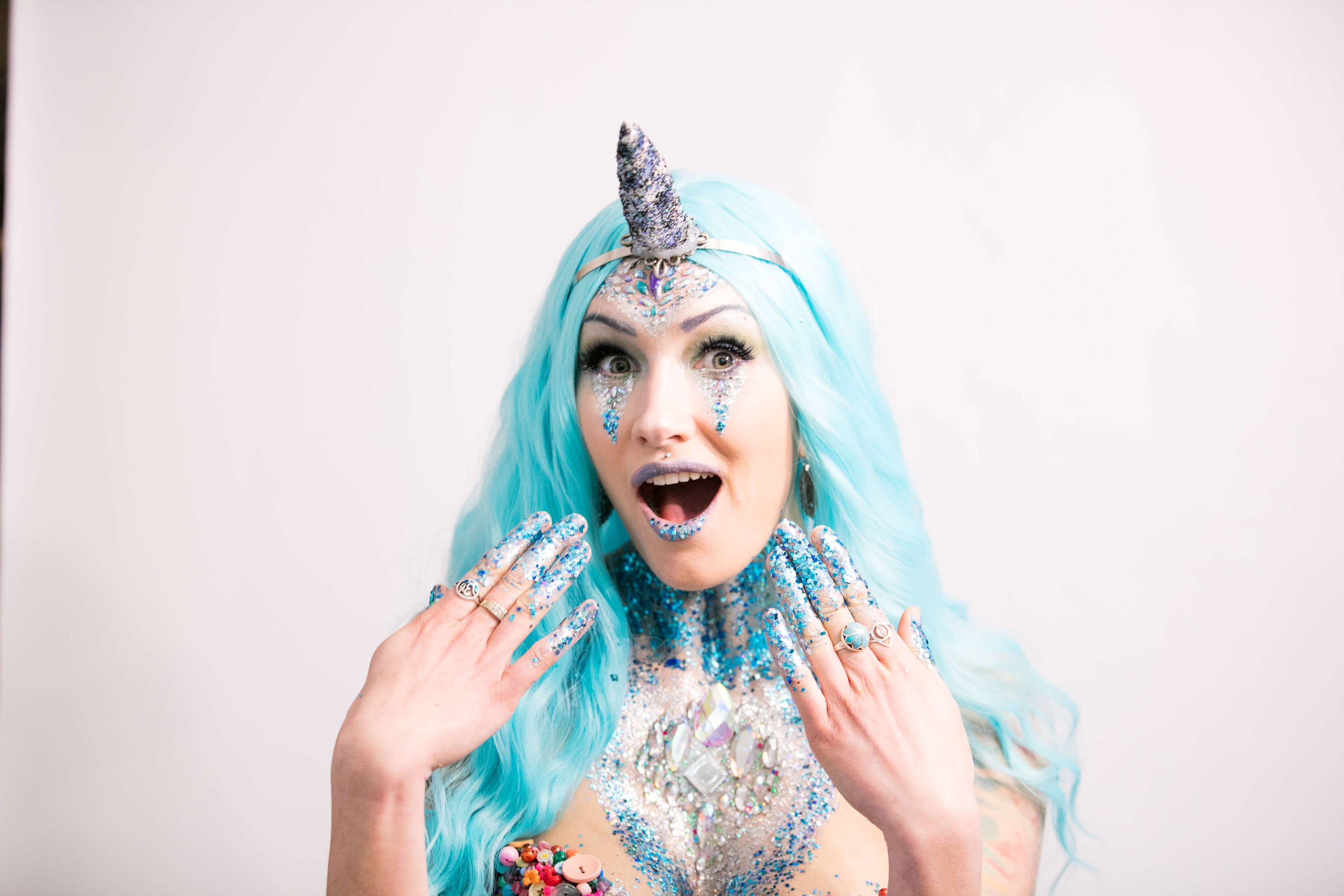 2. Vegan brushes are often better for the planet
Vegan brushes are often the kindest option for the planet too. The companies that are more animal-friendly tend to choose to be more planet-friendly too. Many vegan brush companies opt for more environmentally friendly materials for the handles on their brushes, as well as for their packing materials.
The best materials for handles include bamboo, responsibly sourced wood, and recycled materials.
Check out our vegan bamboo-handle brushes here.
Bamboo is one of the fastest growing and most sustainable materials on the planet.
We even source our cotton brush bags according to ethical and fair trade policies and we make sure that these bags have been produced to the highest standard with regards to fair trade and factory safety standards.
Some other great options for vegan brushes include EcoTools who also source all their materials sustainably down to the packaging, and Elate Beauty for our USA-based friends.
3. Vegan brushes are gentle on the skin
Last but not least, vegan brushes are kind to the skin!
It's so important that you're using cosmetic-grade glitter on your skin, have a read of this blog post to learn why. But brushes are also going onto your skin, so naturally it's important that these are also skin-safe.
There is greater variation in animal hair bristles, which can mean the odd rogue eye poke! And there is also a much higher chance of having an allergic reaction to natural bristles.
Vegan bristles are specifically crafted to be uniform in shape and size, skin-safe, and super super soft.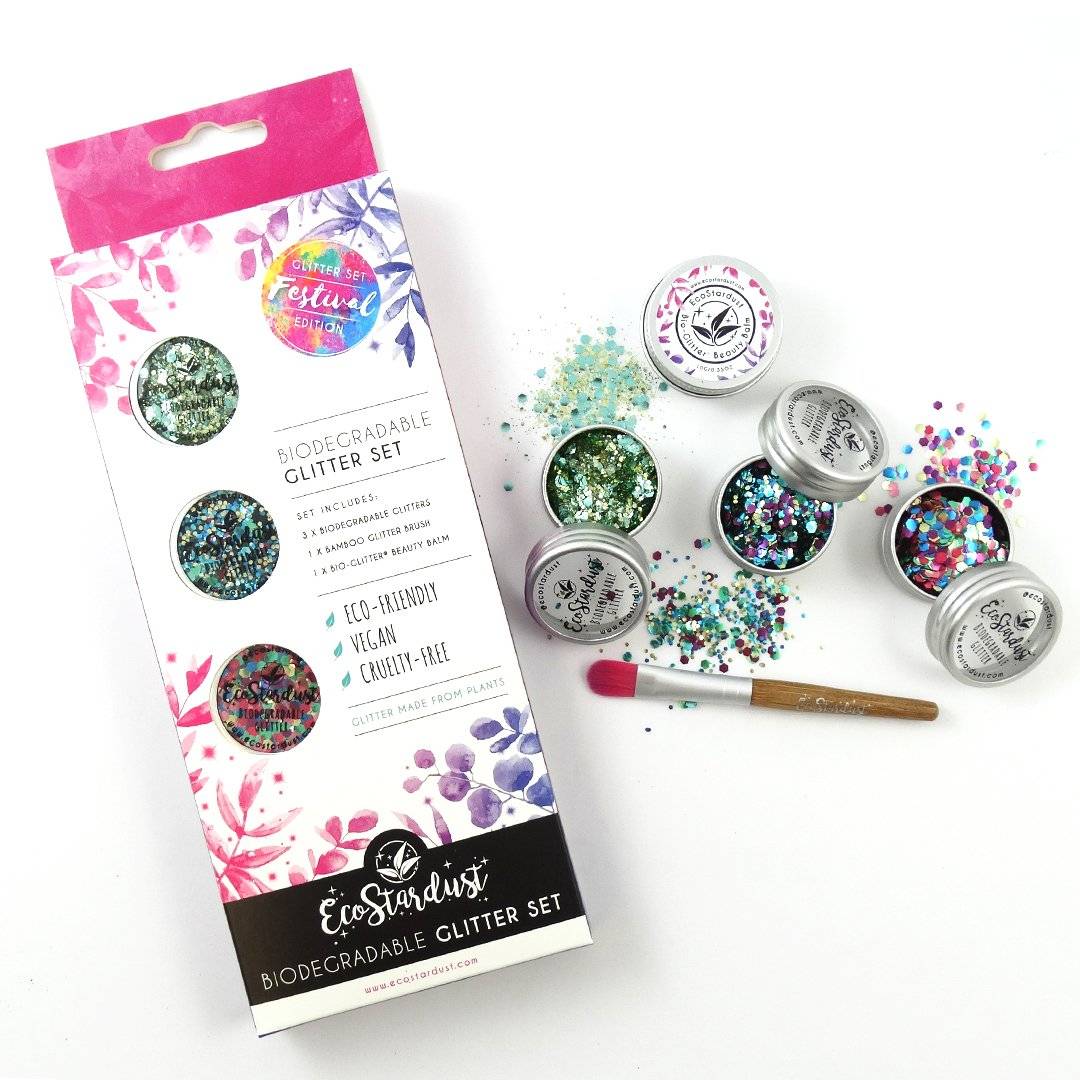 Don't forget, lots of our glitter sets come with a bamboo applicationbrush too! Check them out here.