Hey everyone, it's Kath here! If you don't know me already i'm the founder of EcoStardust, and today I wanted to tell you more about the story of our latest lovely collaboration.
You might have seen on our socials that we recently partnered with the legendary Kris Hallenga at the launch for her book Glittering a Turd, and we went to London to cover everyone at her launch party in biodegradable glitter!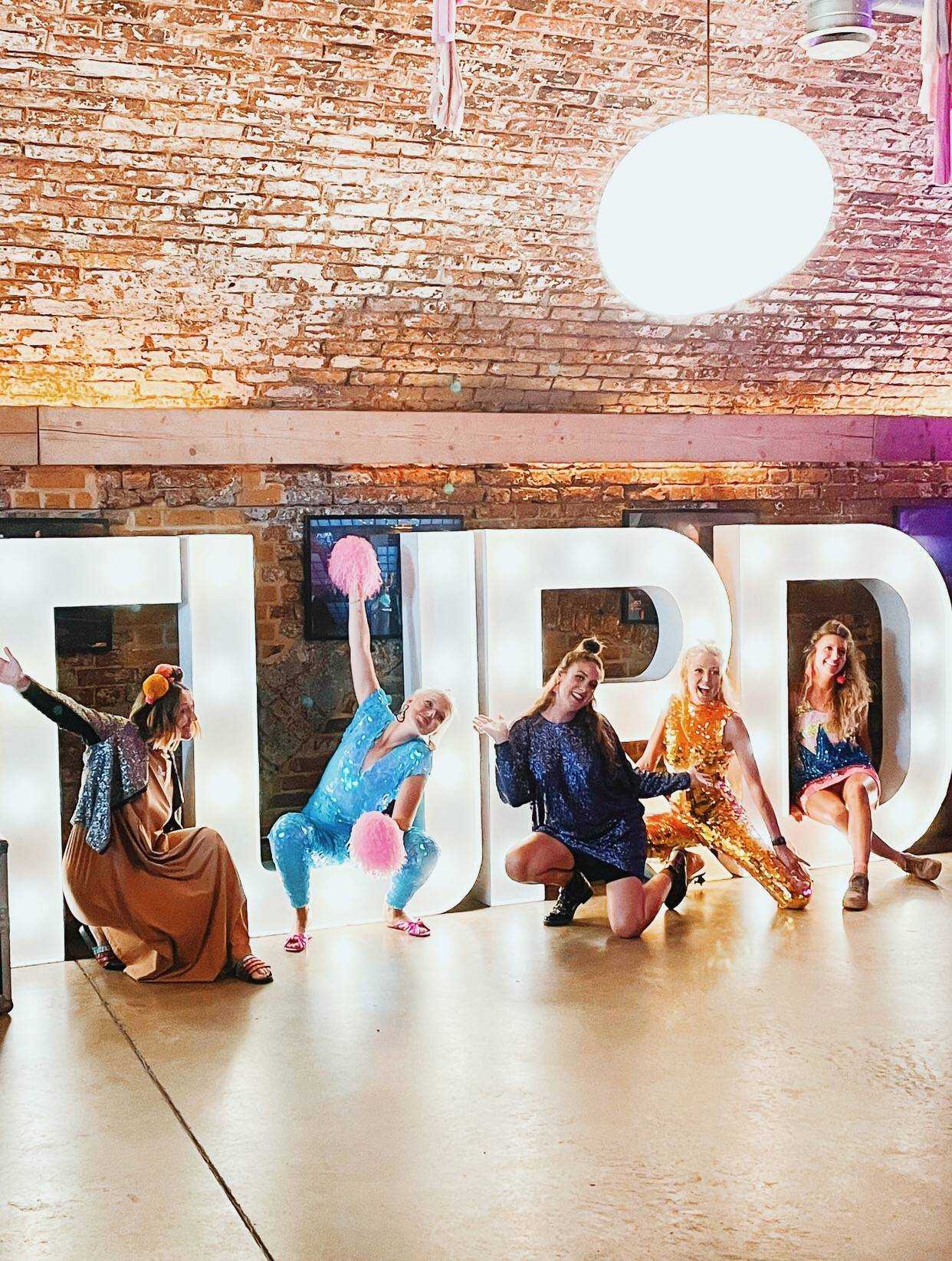 For those of you who are not familiar with Kris and her activism, she is an amazing woman who has lived with stage 4 terminal cancer for 12 years. She founded the charity CoppaFeel with her sister Maren, and heads out to festivals and events to glitter people and encourage them to check their boobs! (here's how you do it by the way)

My Dad was diagnosed with cancer in 2019, he was going through treatment but in 2020 we were told it was terminal and he had 12-18 months to live. I found Kris on Instagram a few months ago whilst in search of inspiring stories of people surviving after getting a terminal cancer diagnosis.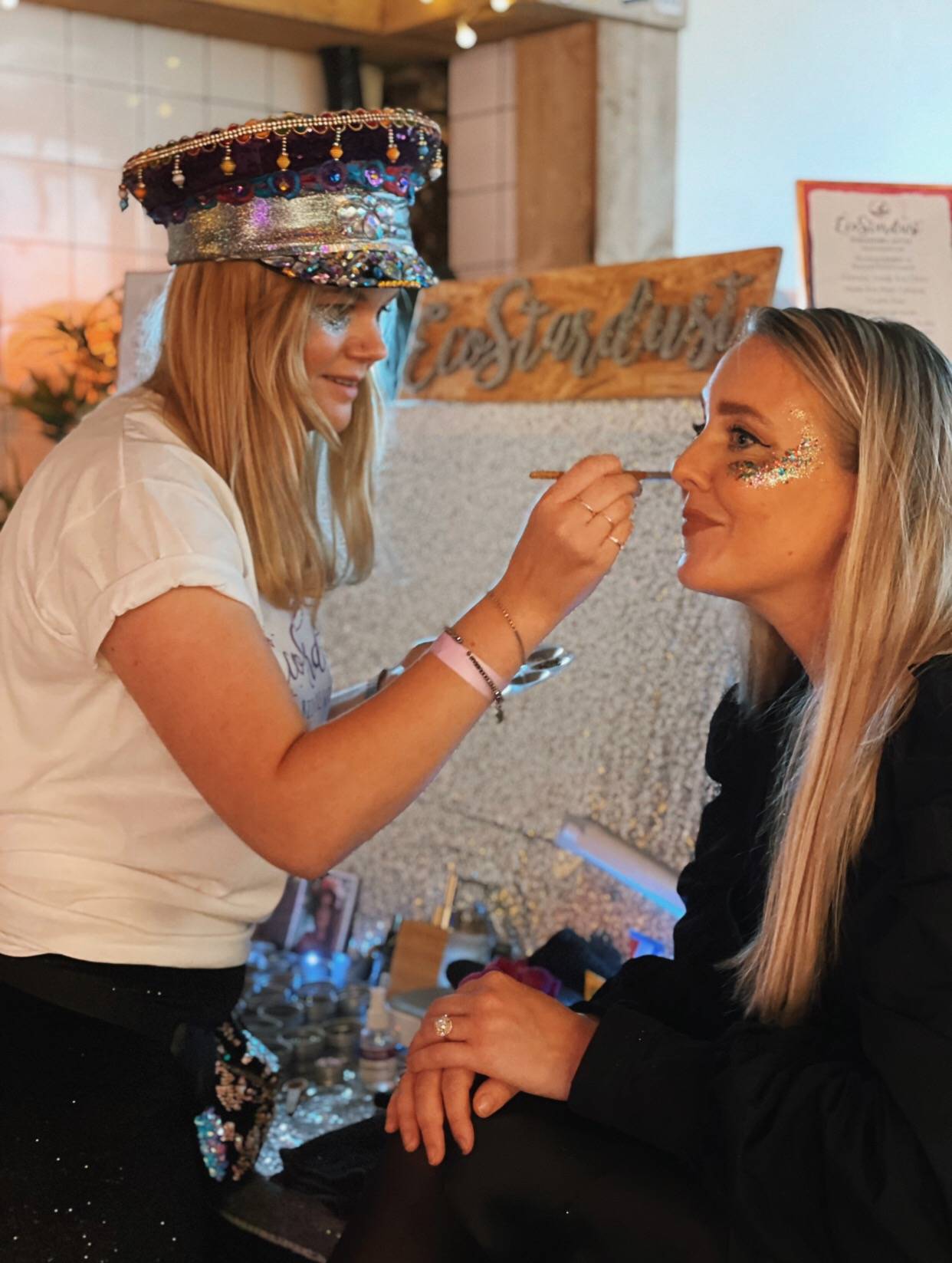 Unfortunately I don't spend a lot of time on social media so I missed the fact that Kris was looking for sponsors for her new book.
Fortunately, when she put up a call out for an eco glitter company that sells biodegradable glitter to sponsor her book launch, so many of our lovely followers suggested us, tagged us, and forwarded it to us.
I was able to jump on it and get in touch with Kris, and it felt so special to be involved in a project that's so close to my heart, and to meet this wonderful woman in person.
We travelled to London with our glittering gear for her book launch party, and it was one of the best Glitter Bars we have ever done. Everyone was so lovely, Kris gave such a moving speech, and we had so much fun glittering and dancing with everyone.
Kris is having a second book launch party closer to her home so we also gave her a DIY Glitter Bar Kit for her and her friends to glitter themselves.
While chatting with Kris we had a thought... why not also bring out a Glittering a Turd glitter blend? And Kris was down for it! We sent her loads of glitters to experiment with. She went live on her instagram channel playing with combinations, and with the help of her followers she created a gorgeous new blend for us.